FOR IMMEDIATE RELEASE
BattleFin to start the process of identifying the elite Frontier managers of tomorrow at 6th tournament with investment strategies vying for $25 million in allocations.
"Our goal is to identify the most differentiated strategies in the world and give them the tools to be successful. BattleFin lets managers avoid the industries gatekeepers of capital allocations and democratically identifies the best performing strategies."
Miami, FL, December 10th, 2013 – BattleFin is excited to announce our sixth global seeding tournament. Tournament 6.0 will be funded by New York City asset management firm Discovery Capital Management, LLC and focus on finding the next Frontier hedge fund managers.
BattleFin is a tournament platform that crowdsources the world's best investment talent with global seeding tournaments to identify the most differentiated quantitative trading strategies. From thousands of entries, only the top strategies are selected and monitored for three months.
Contestants compete in three categories; Launch (new managers), Professional (emerging managers) and Elite (established managers).Previous tournaments have garnered interest from over 11,000 people in 15 months. The best strategies are chosen and connected with seed capital from selected capital partners.
Discovery Capital Management has made a tournament commitment of $25 million in trading capital for managers who meet certain threshold criteria. All 8 winners receiving allocations must have met specific performance requirements of the capital provider, these will be available on the BattleFin website.
Strategies will be identified based on the target profile and trading parameters outlined by the capital provider. Registration closes on December 16th and the capital provider will select a minimum of 20 and up to 100 investment managers to monitor for the tournament. Selections will be announced on December 23rd and the tournament and tracking will begin on January 2nd and will end on Friday, March 14th.
BattleFin will announce the finalists of each category plus one "Wild Card" picked by the Discovery Investment Committee by April 1, 2014. The selected finalists will be invited to present at the Frontier Manager Combine which will be a live event held on Friday April 4th and the event presentations will determine the champions.
Frontier Managers are invited to visit www.battlefin.com to pre-register for the tournament.
Click here to Sign Up for Tournament 6.0
The BattleFin Team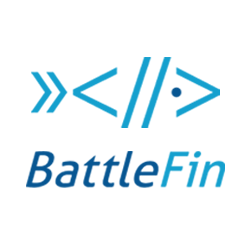 About BattleFin:
BattleFin runs global seeding tournaments to crowdsource the world's best investment talent, focusing primarily on Big Data, Systematic and Quantitative Strategies. BattleFin's mission is to find the most differentiated strategies in the world and work with managers to make them investable. BattleFin's groundbreaking new LaunchPad platform is offering technology and integration services designed to provide managers with a cost-effective fast track to the creation of hedge funds that can attract in­stitutional capital.
About Discovery Capital Management, LLC:
Discovery Capital Management, LLC is a New York City based asset management firm that funds top emerging trading talent. With its decades of experience in sourcing, vetting, allocating to and managing traders, Discovery's portfolios provide for 100% transparency, liquidity and control of client assets. Discovery achieves its goals through its non-compromising investment guidelines, dynamic sizing of allocations and real time risk management.
THIS DOCUMENT DOES NOT CONSTITUTE AN OFFER TO SELL OR A SOLICITATION OF AN OFFER TO BUY ANY SECURITY.
Please review our legal disclaimers here.