FOR IMMEDIATE RELEASE
BattleFin launches Tournament 7 to identify the elite Emerging managers of tomorrow. Strategies will be vying for $25 million in potential allocations from the capital sponsor.
"Our goal is to identify the most differentiated strategies in the world and give them the tools to be successful. BattleFin lets managers avoid the industries gatekeepers of capital allocations and democratically identifies the best performing strategies."
Rowayton, CT, September 19th, 2014 – BattleFin is excited to announce our seventh global seeding tournament. Tournament 7.0 will be funded by a New York City asset management firm and will focus on finding emerging hedge fund managers.
BattleFin is a tournament platform that crowdsources the world's best investment talent with global seeding tournaments to identify the most differentiated quantitative trading strategies. From thousands of entries, only the top strategies are selected and monitored for three months. See the recent Traders Magazine article about BattleFin.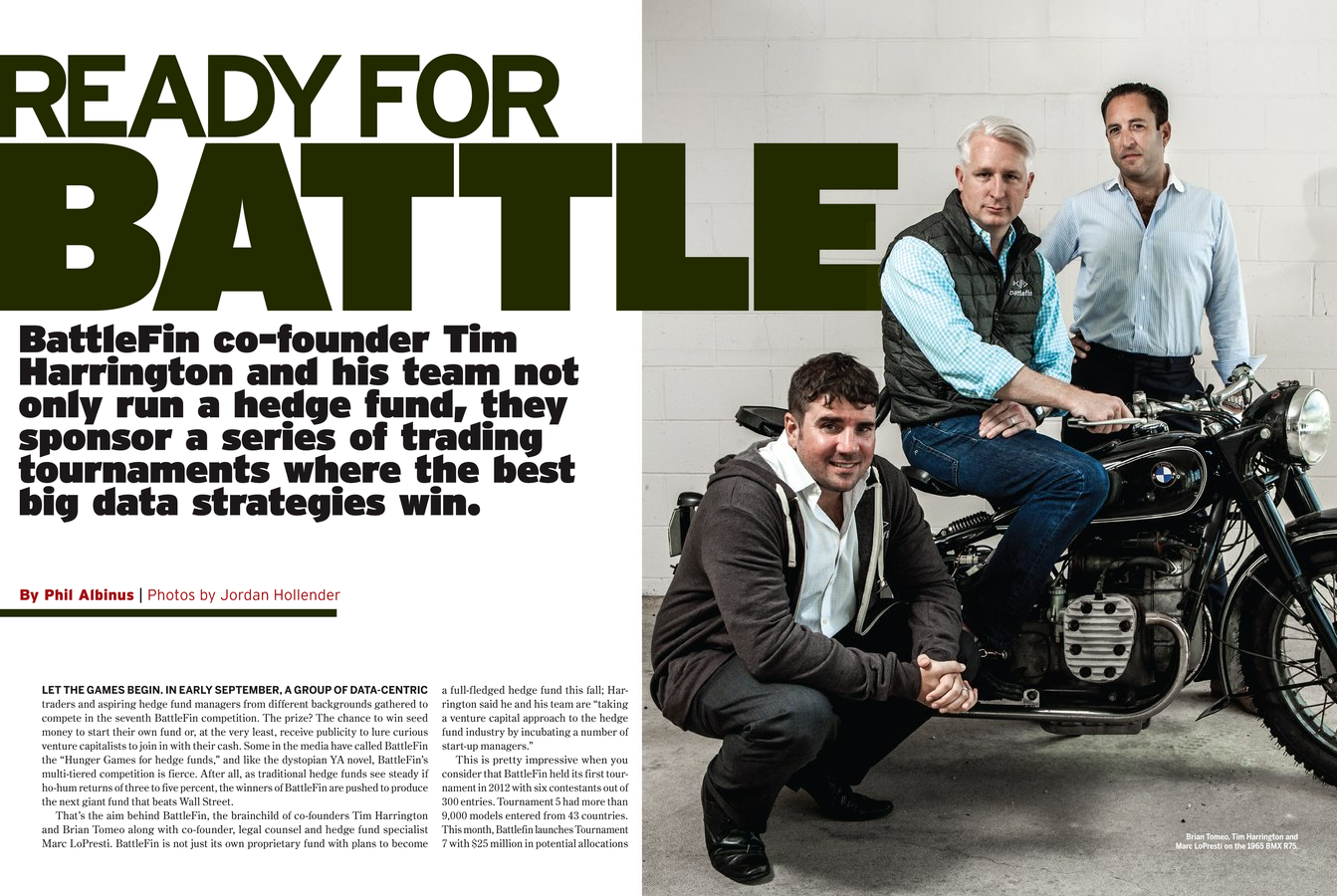 OVERVIEW
The Tournament will have 2 phases; Live Trading review (October 1, 2014 through December 31st, 2014) & Live Presentations to the Capital Sponsor (first 2 weeks of January). Winners will be announced through Twitter on January 19th, 2015.
Registration will be on a rolling basis with only 30 strategies per division being selected, so register as soon as you can.
TIMELINE
Registration may close as early as September 22nd with trade monitoring starting October 1st, 2014
EVALUATION
Strategies will be evaluated using a BattleFin Score which the capital provider has provided input and certain hurdle rates that must be met before separately managed account allocations will be made. The score takes into acount Sharpe Ratio, Peak to trough drawdown, number of trades, portfolio concentration and other metrics that are used to make allocation decisions.
POTENTIAL PRIZES PER DIVISION
Elite: Minimum of 12-24 month audited or verifiable track record. Up to 3 separately managed account allocations will potentially be awarded if hurdles are met ($6mm, $5mm, $4mm)
Pro: Minimum of 6 month live track record. Up to 2 separately managed account allocations will potentially be awarded if hurdles are met ($4mm, $3mm)
Launch: Pre launch funds may enter. No track record required but traders, data scientists and engineers must submit a backtest starting 1/1/2008, resume and description of the strategy. Contestants compete for entry into the next Tournaments Pro division. There will be a potential $3mm Wildcard separately managed account allocation but this will most likely only apply to strategies trading live capital.
NEXT STEPS
Complete Our T7 Applicant Survey Question Pages
Read the Tournament 7 rules. CLICK HERE TO READ
As the next step of your pre-registration, we are collecting information required by our capital provider. There is no cost to enter the tournament. The more information you provide the better chance you will have of being chosen. We are interested in finding skilled portfolio managers and traders. All answers are confidential. Please answer the survey questions to complete this step of the application process. Please review our Rules, Terms and Conditions page on our website and only submit if you agree to these.
Frontier Managers are invited to visit www.battlefin.com to register for the tournament.
The BattleFin Team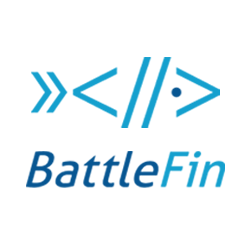 About BattleFin:
BattleFin runs global seeding tournaments to crowdsource the world's best investment talent, focusing primarily on Big Data, Systematic and Quantitative Strategies. BattleFin's mission is to find the most differentiated strategies in the world and work with managers to make them investable. BattleFin's groundbreaking new LaunchPad platform is offering technology and integration services designed to provide managers with a cost-effective fast track to the creation of hedge funds that can attract in­stitutional capital.
THIS DOCUMENT DOES NOT CONSTITUTE AN OFFER TO SELL OR A SOLICITATION OF AN OFFER TO BUY ANY SECURITY. REGISTRATION IS FREE & THIS IS A GAME OF SKILL
CONTESTANTS MUST FOLLOW ALL LEGAL AND REGULATORY LAWS
Please review our legal disclaimers here.